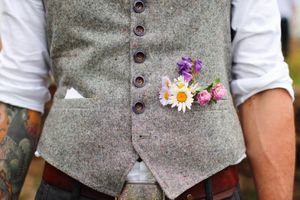 Howdy.

Welcome to Fall River Road. We're a musical couple from Colorado. We write, arrange, and play songs drawn from experiences and stories we've come to know. Simple songs that dig deep. Some new, some that go back an age or so. Some festive, some sad. Country, blues. American at heart. 
Mark started out at 13 on electric guitar, finger-tapping, sweep arpeggios, whammy bar dives, mad Van Halen-stylings. Hey, it was the late '80s. Hearing Hendrix's Band of Gypsies and Jimmy Page's open-tuned acoustic masterpieces taught him there was more to life than chops alone. He cut his teeth in bars and backyards in the Tampa area with the band Brave Ulysses (after the Cream song) before moving back to his home state of Colorado to play and sing solo acoustic blues in the vein of Muddy Waters, Buddy Guy, Reverend Gary Davis and Lightnin Hopkins.

Lindsay began playing violin in an elementary school program in Lakewood. She learned dozens of songs and started off singing in bluegrass jams in college. Safe to say she's musical in spirit. She even packed a violin on her Peace Corps voyage to the Philippines (it followed her back to the States by slow boat). Lindsay plays a tenor ukulele as well, a wonderfully melodic instrument. Her family has a cabin, the former Post Office of the old mining town of Alice, Colorado, way up Fall River Road on the way to St. Mary's Glacier. It's a special neck of the woods. 

Our musical backgrounds are so diverse, we couldn't jive unless we did it all. So you'll hear songs about loss and about love. Blues bends that are just sweetly out of key. Wild fiddle runs against a 12-bar backdrop. Real old American tunes played with the fire of a Cossack dance. Rhythm, melody, harmony. Lots of fun. 

Check the schedule for where we're playing next (find us on Facebook, too) and come out for a listen. Can't wait to see you.